GAR Gallery

The GAR Gallery and courtyard is open to the public
Tuesday - Saturday from 11am - 4pm

︎︎︎


Introduction
Robin Utterback


I remember being in the downstairs gallery at the CAMH in the winter of 1993 and seeing an exhibition of paintings by Robin Utterback. It seemed to me that the paintings had crept out from the sidewalks and streets of the neighborhoods surrounding the museum at the time. That show came to mind 30 years later when I was visiting the studio of the painter William Warden, who had just moved to Texas from Philadelphia and had never heard of him or seen his work.

Soon after, I ran into Alison de Lima Greene and she gave me a catalog of a show of Robin's work at Foltz Fine Art. Thumbing through the catalog, I was struck by how quirky and weird, but also elegant the paintings seemed to me now. There was something that felt very honest about the range of the work; there was a poetic searching in the way one work shifted into another. It was a way of making that is very rare these days.

I wanted the show to travel to the GAR Gallery, but in the end we ended up putting a very different show together. Recruiting William Warden as a Co-curator, we climbed into the storage unit where Robin's remaining unclaimed works are kept and we selected the works currently on view here. As we were sifting through the paintings, we immersed ourselves in the writings of poets that Robin felt connected with and inspired by, particularly John Ashbery. In 1979, Utterback made a lovely poster for a poetry reading by Ashbery, on the campus of Rice University. In 1987, Ashbery wrote a very positive review for Art in America of Robin's show in New York at Tibor de Nagy.

It was in Ashbery's tenth book of poetry, A Wave, that I came upon the poem Introduction.We felt that it captured the spirit of how an Utterback painting is built, and this became the title for the show.

Eric Schnell
8/13/23

INTRODUCTION

To be a writer and write things
You must have experiences you can write about.
Just living won't do. I have a theory
About masterpieces, how to make them
At very little expense, and they're every
Bit as good as the others. You can
Use the same materials of the dream, at last.

It's a kind of game with no losers and only one
Winner-you. First, pain gets
Flashed back through the story and the story
Comes out backwards and woof-side up. This is
No one's story! At least they think that
For a time and the story is architecture
Now, and then history of a diversified kind.
A vacant episode during which the bricks got
Repointed and browner. And it ends up
Nobody's, there is nothing for any of us
Except that fretful vacillating around the central
Question that brings us closer,
For better and worse, for all this time.

John Ashbery
from A Wave, 1984.
ROBIN UTTERBACK 
(1949 - 2007)

Born in the small town of Holton, Kansas, Robin Utterback graduated with a B.A. from Rice University in 1971 and returned as the first student in Rice's Bachelor of Fine Arts program, receiving his B.F.A. in 1974.

Utterback quickly became an essential thread in the fabric of the burgeoning Houston art scene. A year after graduating, Utterback had his first solo exhibition at Tibor de Nagy Gallery in Houston (later Watson/de Nagy & Co.) and would later go on to exhibit in the New York location of the gallery. In 1978, the Museum of Fine Arts, Houston made their first acquisition of Utterback's work, which marked the beginning of a fruitful relationship between the institution and Utterback. The museum collection holds paintings, numerous works on paper and a suite of etchings by Utterback, and would work with him on various projects.

Utterback's work was included in the seminal 1985 exhibition and publication Fresh Paint, an exhibition of artists deeply connected to Houston that went on to travel to MoMa PS1 and the Oklahoma Art Center, in Oklahoma City.

Often in dialogue with other artists, poets, writers and art historians, Utterback continued to explore the depths of artistic possibilities in various media. From the early 1990s through the early 2000s, Utterback collaborated with fellow artists to create energetic prints, paintings and textiles. During a 2004 tenure in Strasbourg, Utterback began a new series of works incorporating images of masks in his collages and paintings.

Following Utterback's death in 2007, Galveston Arts Center curator Clint Willour celebrated Utterback's life and work with the acclaimed exhibition, Remembering Robin Utterback. The exhibition catalogue featured essays and fond writings by Alison de Lima Greene, William C. Agee, Emily L. Todd, Alexandra L. Irvine and more. The artist's trust actively works with curators, gallerists and collectors to continue the exhibition and collection of Utterback's work, demonstrating his life and career as an essential part of Texas art history.

Utterback's work has been exhibited in galleries nationally and in Europe in both solo and group exhibitions. His work is in collections of the Museum of Fine Arts, Houston, Menil Collection, Houston, McNay Art Museum, as well as numerous other public and private collections in New York, Los Angeles, Miami, Chicago and elsewhere. Utterback's work has been covered in prominent publications such as Art in America, ARTnews, Texas Monthly, Artweek, Houston Chronicle and Houston Press.
*GAR owes much gratitude to Emily Todd, Sirena LaBurn and Sarah Foltz. This show would be impossible without their thoughtful care and hard work. The exhibition, Robin Utterback,Everything Shows, at Foltz Fine Art was an essential catalyst and the inspiration for this exhibition.
The exhibiton is on view from
August 26th, 2023 – October 14th, 2023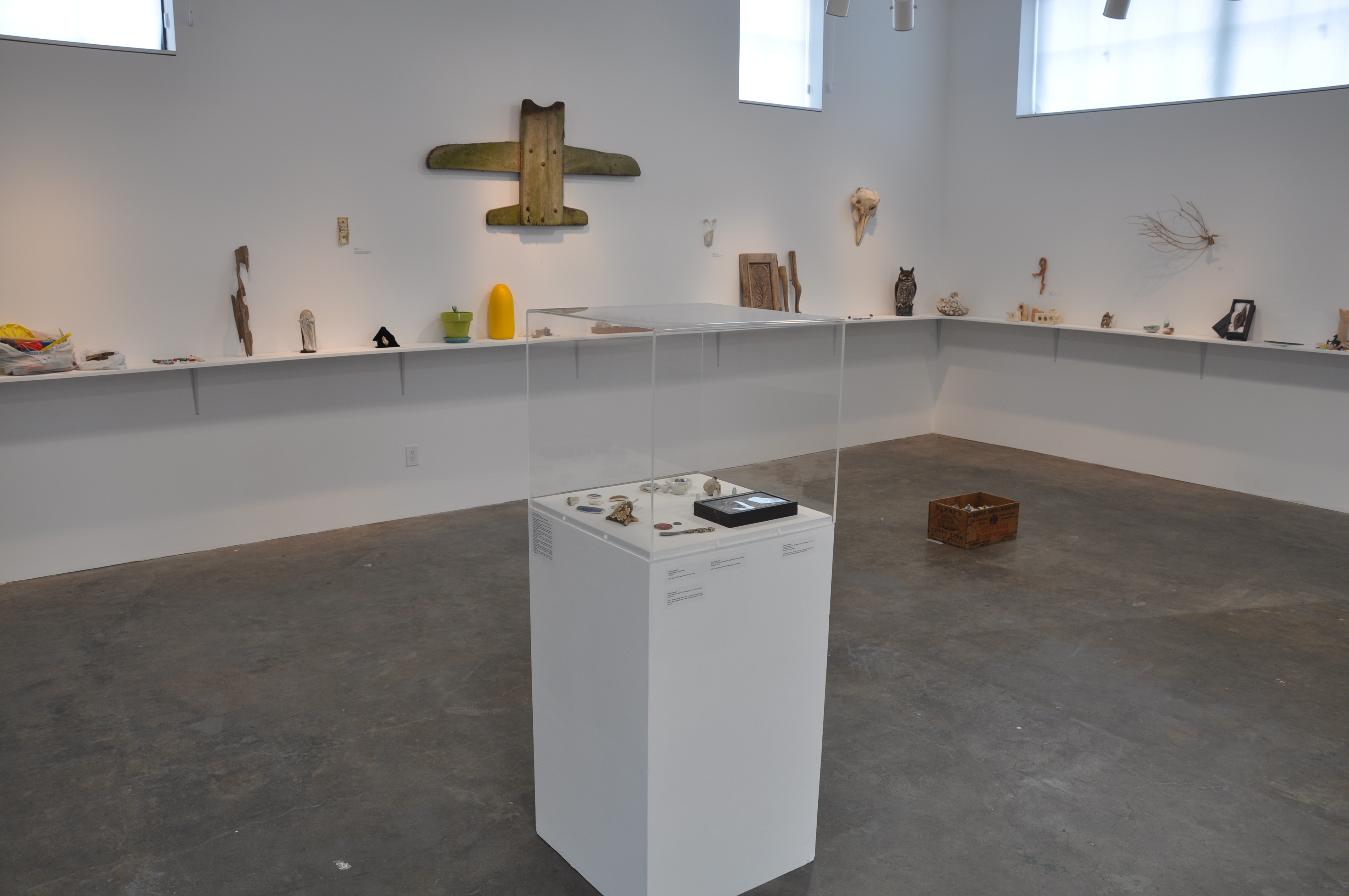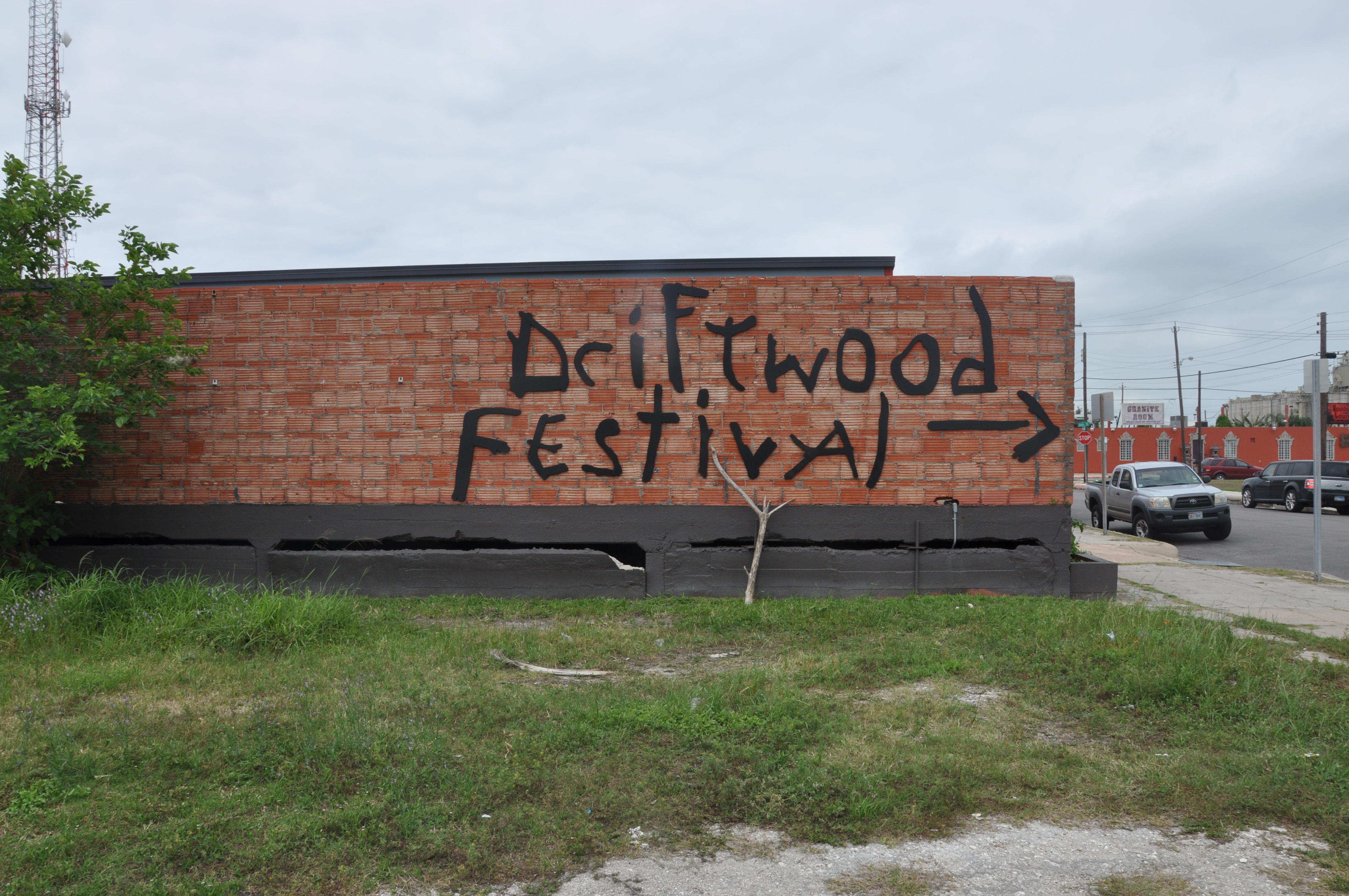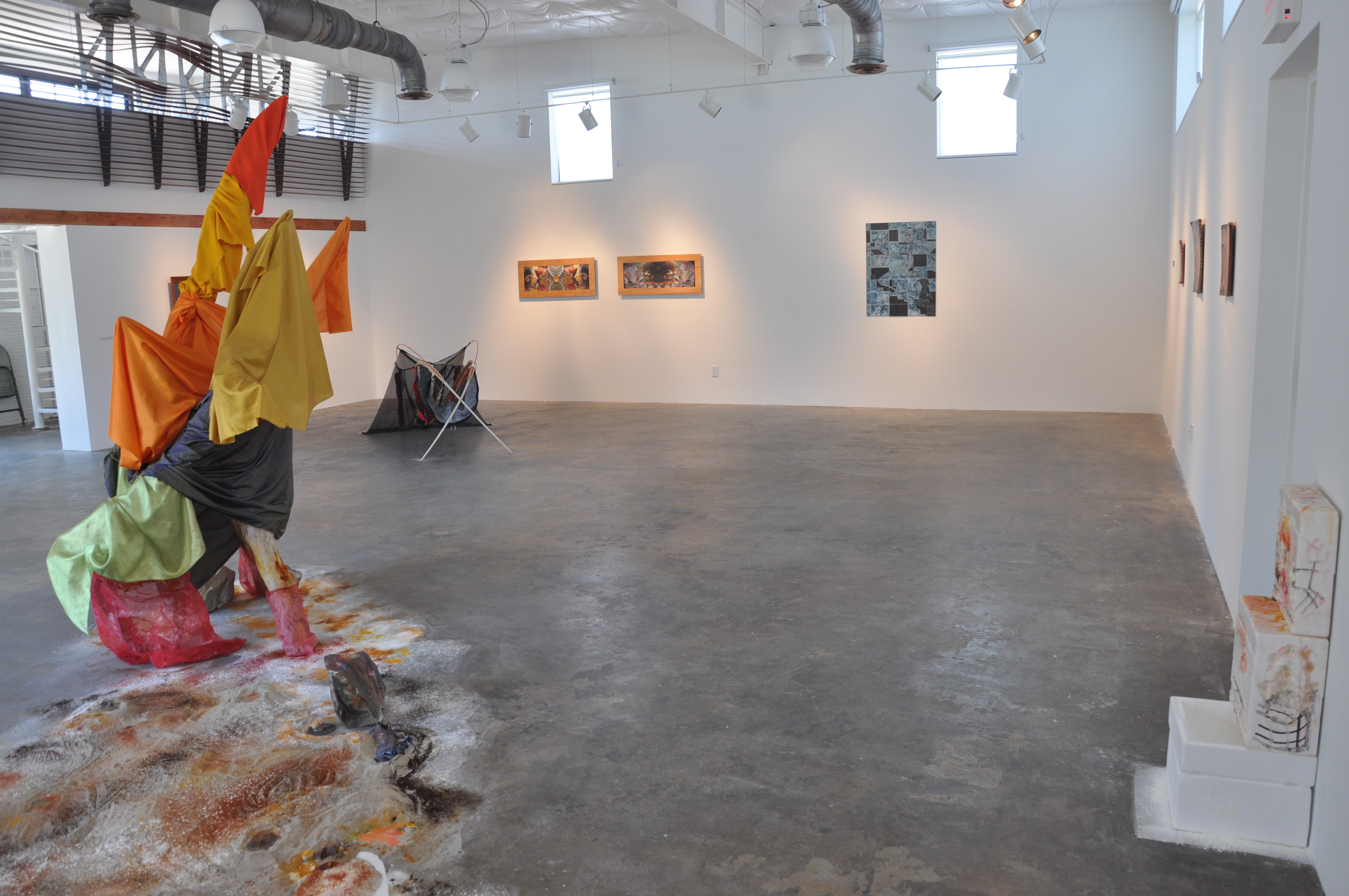 ︎︎︎


Before Apollo, Before the Sun
A Festival of the Beautiful Exhibition



featuring works by:

Anna Mayer
Hilary Wilder
Andrew Wilson
Jillian Conrad
Fidencio Fifield-Perez
Francesca Fuchs
Rachel Hecker
Katrina Moorhead
William Henry
Kristina Estell
Jason Dibley
Dawolu Jabari
Jessica Ninci
Natasha Bowdoin
Jessica Kreutter
Josh Bernstien



Marie Leterme
Danny Kerschen
Jean Shon
Patrick Kelly
Andy Davis
Nick Barbee
Robert Ruello
Stephen Silva
Patrick Turk
Manuel Alejandro Rodriguez-Delgado
Douglas Welsh
Ian Gerson
Katelyn Turner
David Fenster
Charile Don't
Tex Kerschen



︎︎︎


Candy Factory
Eric Heist & Genesis Breyer P-Orridge




The Galveston Artist Residency & Gallery is pleased to present Candy Factory, an exhibition featuring the collaborative work of Eric Heist and the late BREYER P-ORRIDGE. On display will be a selection of sequentially-ordered, vibrant, silkscreened gender-indeterminate details of bodies on square surfaces. It is the most comprehensive show to date.

Premiered at New York's Team Gallery in the year 2000, the initial Candy Factory exhibition marked the first time that Genesis P-Orridge, the legendary artist/musician/provocateur had presented work in a commercial gallery. Her performance art troupe COUM Transmissions had already had their first retrospective at the ICA (London) as far back as 1976, but her work was mostly performance, mailart or music – all very hard to commodify.

The Candy Factory work was a partnership between P-Orridge and the artist Eric Heist. At the time, Heist was creating sugar-coated silkscreen paintings of body-related imagery. P-Orridge was making photographic images of non-gender-specific bodies. Heist was also running the non-profit organization Momenta Art, and both were interested in incorporating context through images that suggested the elision of wealth and poverty, transcending class by moving away from identity distinctions.

The result is Candy Factory: pop-infused images and bodies without sex, age, class or race, a symbol for the one as well as the multiple. The name for the project combines Candy Darling and Factory Records, an overlapping of art and music.

In 2018, P-Orridge — now known as BREYER P-ORRIDGE and embodying an ongoing collaboration with her better half, the late Lady Jaye — and Heist began working together again, concentrating on a set of Polaroid images taken in a ritualistic manner of an unidentified individual or individuals. Brighter, more pop, more abstract, these new works used a simple system. A set of thirty 22-inch square silkscreen on canvas panel works were derived from a Polaroid image of non-distinct nudity. A base color of the six primary and secondary colors (red, violet, blue, green, yellow, orange) was overlaid with the image using the five remaining colors in a sequence through the color wheel. In this manner, process art overlapped with performative ritual. Other sets of sequential color and the rotation of imagery continue suggestions of cyclical movement and continuity within the attraction of bodies to one another. The images and works in this installation all simultaneously exist independently and collectively.

In final text messages between Genesis and Heist, s/he texted in her unique manner: "Spending 5 Daze in the Horse Pistol – Butter Coum to the Nest" (spending five days in the hospital but come to my apartment afterwards). The continuity of Candy Factory – rotating, changing, moving from red to yellow to blue and back again – follows the continuity of existence itself, reassuring that death is not an end.

Along with displaying the Candy Factory works, The GAR gallery will also be screening BREYER P-ORRIDGE's Pandrogeny Manifesto in the small gallery.




Eric Heist (b. 1962) is an artist who works in multiple media imaging the complexities of power, time and socio-political contradictions. Recent solo or two-person exhibitions include Kanal-Centre Pompidou (Brussels); Field Projects (New York); Galveston Artist Residency (Galveston, TX); Foundations, Schroeder Romero/Shredder (New York). His work has been included in exhibitions at Participant, Inc., Max Protetch, Ronald Feldman Fine Arts, White Columns, Roebling Hall, NY, Elizabeth Vallaix Gallery, Paris and the Brooklyn Museum of Art, amongst others. He is a founder and director of Momenta Art since 1986, a not-for-profit exhibition organization. His work has been reviewed by Holland Cotter and Roberta Smith of the New York Times, William Powhida in The Brooklyn Rail, and Christian Viveros-Fauné in Art in America, among others. He received a Pollock Krasner Award in 2020.

Genesis BREYER P-ORRIDGE (Manchester, England, 1950—2020) was a legendary singer-songwriter, musician, writer, occultist, cultural engineer, and visual artist. P-Orridge rose to notoriety as the founder of the COUM Transmissions art collective, which operated in Britain from 1969 to 1976. P-Orridge co-founded and fronted the pioneering industrial band Throbbing Gristle and the experimental multi-media outfit Psychic TV, paralleled by P-Orridge's co-founding of the communal network Temple ov Psychick Youth. In 1993, P-Orridge and partner Lady Jaye embarked on the Pandrogeny Project, a living art concept that blended physical and psychological mediums testing gender constructs and creating the unified BREYER P-ORRIDGE. The archives of Genesis P-Orridge were acquired for the permanent collection of London's Tate Britain in 2010. Institutional solo exhibitions include ICA, London; The Warhol Museum, Pittsburgh; Summerhall, Edinburgh; The Rubin Museum, New York; KANAL-Centre Pompidou, Brussels.

The GAR Gallery would also like to give our thanks to Benjamin Tischer of New Discretions for his help and support in putting this show together.

Candy Factory will have an opening reception in the GAR gallery on Saturday, November 26th beginning with a gallery talk with Eric Heist and Benjamin Tischer at 6pm.

The show will be on view from November 26th, 2022 – February 4th, 2023.
︎︎︎
Travel in Light Years:
Artifacts & devices adapted to
traverse the precarious spectrum
In/Between
Homofuturism and the superannuated
as an exile in a land
of glorious f/utility.

Part 1: August 27
Part 2: October 8

J.R. Roykovich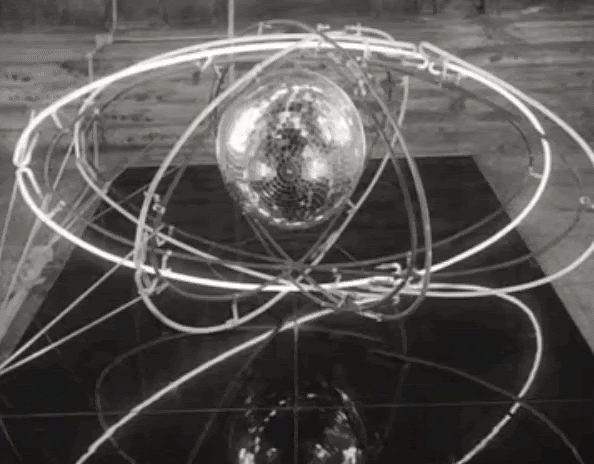 From August 27th to November 5th 2022, the gallery at the Galveston Artist Residency will be an evolving hub that intersects explorations of site, history and time with personal mythology and collective folklore informed by the Galveston region.

Listen, can you hear the distant calling?
Speeding on our way to something new —
Take a breath and take the plunge, my dear

Part 1 of Travel in Light Years will open on Saturday, August 27th and Part 2 will open on October 8th. There will additionally be other ongoing public programming in conjunction with this exhibition to be announced in coming weeks.

Travel in Light Years is partially supported by a grant from the Galveston Cultural Arts Commission, with gratitude.

J.R. Roykovich is a conceptual & research based artist, utilizing photography, video, drawing, performance and installation. The work explores locations to expose and document how the layers of history, mythology and psychic scars of a site can affect the phenomenological intersections of current physical, mental and emotional experiences within that place and time. These explorations result in large installations and mappings based off environmental recollection which serve as a nerve center to explore, document and connect various histories. Roykovich's research explores the spatial exchanges between existing entities at those locations while documenting geo-spectral networked and system-based transferences.

Roykovich holds a MFA from Rutgers University, New Brunswick, as well as a BFA from George Mason University in Fairfax, Virginia. Roykovich has worked and shown throughout the United States, including the New York and Washington, D.C. greater areas, Minneapolis and now the Gulf Coast, starting with being a resident at the Galveston Artist Residency from 2017-2018. Roykovich has been an artist-in-residence at several additional national and international residencies, and has work in the collections of various private and public institutions.

www.jrroykovich.com
www.instagram.com/jrrstudio/